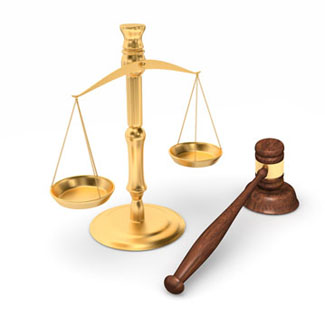 Dog Bite Lawsuits – Current Dog Attack Settlement Information
Victims of dog bites and the loved ones of persons who were harmed or injured as a result of pet owner negligence may qualify to file a dog bite accident lawsuit. Filing a claim allows the injured to seek a settlement for the harm, pain, and expenses they have suffered as a result of an irresponsible dog owner. This page offers information about dog attack lawsuits from attorneys accepting new claims nationwide.
Dog Attack Lawsuits
If you or a loved one was attacked by a dog and suffered serious injuries, you may have legal grounds for filing a dog attack lawsuit. Filing a lawsuit serves two primary purposes:
First, filing a lawsuit can result in financial compensation for your family for the harm, trauma, and medical expenses resulting from the attack. The extent of damage caused by dog bites can be difficult to project immediately after an attack. After the injury site heals, one or more surgeries may be required and permanent scarring can occur.
Second, filing a dog attack lawsuit may provide protection from that same pet owner endangering others. Sometimes only litigation can serve to transform a negligent pet owner into a responsible one.
Our lawyers provide dog bite injury lawsuit representation nationwide, and offer no-cost, no-obligation case review for persons anywhere in the United States who were injured as a result of pet owner negligence. To speak with a dog attack attorney and to learn about dog bite injury lawsuit time limits in your state, please fill out the contact form on this website or call our toll-free number. One of our attorneys will contact you promptly to learn about your situation and answer your questions.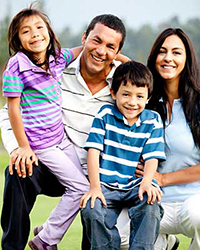 Aware that a dog attack can result in considerable trauma and serious injury, our attorneys approach their work with sensitivity and empathy. Once retained to work on behalf of an individual or family, our lawyers handling dog bite lawsuits apply expertise and persistence to the pursuit of justice. Irresponsible pet owners who have failed to restrain aggressive dog must be held accountable for negligence that resulted in serious harm.
We take each case seriously, meticulously preparing it for trial even though we hope to reach a settlement out of court. We are committed to achieving the best results for our clients through thorough investigation and aggressive representation.
Our firm provides dog attack lawsuit representation on a contingency basis, meaning there are never any legal fees unless we win compensation in your case. For a free no-obligation consultation, complete our brief online contact form. One of our lawyers handling dog bite injury claims will contact you shortly to answer your questions as definitively as possible.
Dog Bite Accident Lawsuits: No Fees Unless We Collect for You
We will represent all persons involved in a dog bite lawsuit on a contingency basis, meaning our attorneys charge never charge any legal fees unless we win compensation in your case. For a free no-obligation consultation please fill out our short online contact form and one of our dog attack injury lawyers will contact you to answer any of your questions.
No-Cost, No-Obligation Dog Bite Lawsuit Case Review
OnderLaw, LLC is a St. Louis personal injury law firm handling serious injury and death claims across the country. We have represented clients throughout the United States in major premises liability, assault and rape lawsuits, as well as complex pharmaceutical litigation such as Vioxx, Digitek, Ethex and others. If you or a loved one has been harmed as a result of pet owner negligence, one of our attorneys handling dog attack accident lawsuits will discuss your situation and answer as many of your questions as possible without any fee or further obligation. Should you wish our firm to represent you, we will never charge a fee unless we are able to collect for you.